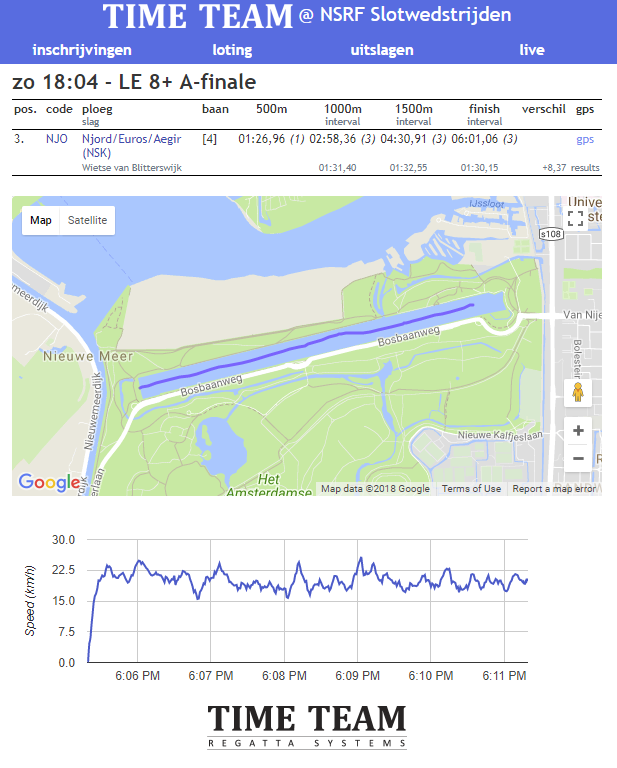 In 2012 Time-Team wanted to provide more information about the crews during the race. Therefore we created the possibility to track GPS location and speed of all crews live during the race. Crews need to take an Android phone on board and install the Time-Team Tracker app. Location and speed details are displayed live on a map and people at home can watch their favorite crews as if they were there. With a brand new version of the app as launched in 2017 we are planning to also track the strokes per minute.
After the race, the gathered data is published next to the result. For side-by-side races the regulations unfortunately don't allow for real-time visualisation. We are in contact with the different parties involved and hope to bring live GPS tracking to many regattas in the near future.
Want to use GPS tracking during your race? Go to the regatta website and sign up for GPS tracking behind the crews name.