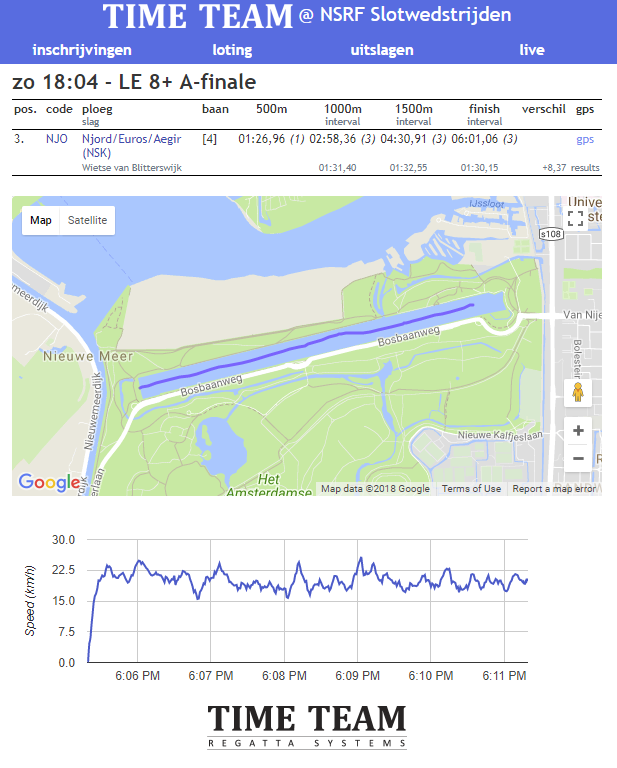 Visitors, rowers and coaches always want to stay informed about the draw, changes and results from your regatta. Our Regatta Management platform comes with a website that published the draw, information on the changes and of course the result in real-time. The website is mobile friendly and allows the spectators and participants to find the right information easily.
The regatta organiser does not have any overhead in creating this website; all is automatically updated and outputted by our platform. Any additional information, such as GPS data, audio commentary, video streams or photo finishes can be matched up and presented to the public through the same Race Management system.
In case of important announcements, the regatta information website can also be used to inform the spectators, rowers and coaches. It will present the organisation's message on each page and above the live tracker.
Race live tracking
Part of our real-time regatta information website is the live race tracker. As soon as a crew passed the line, the preliminary results are available. For years this has been one of the features Time-Team's Regatta Management software is best known for. Regatta organisers never have to worry about the availability of the data: we've run races with thousands of online spectators without any difficulties.
Indoor rowing races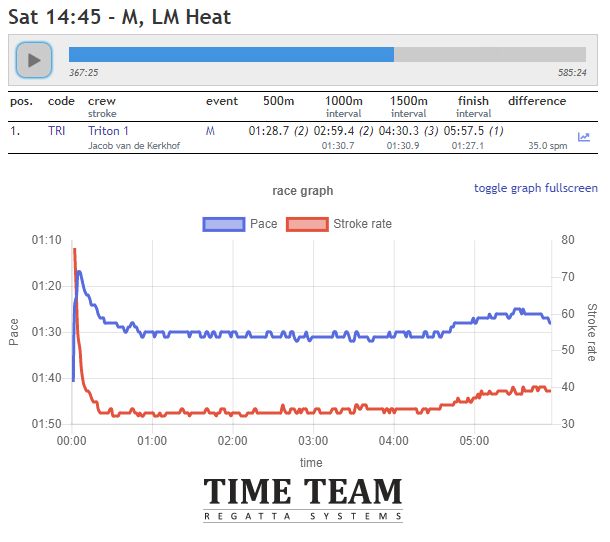 For Indoor Rowing ergometer races we've made additional information available to the crews. The pace and stroke rate of every stroke of your race is visualised in a graph for each participant. The live tracker is also completely redesigned, so people can watch the same real-time race visualisation at home, on the train or wherever where there is an internet connection.