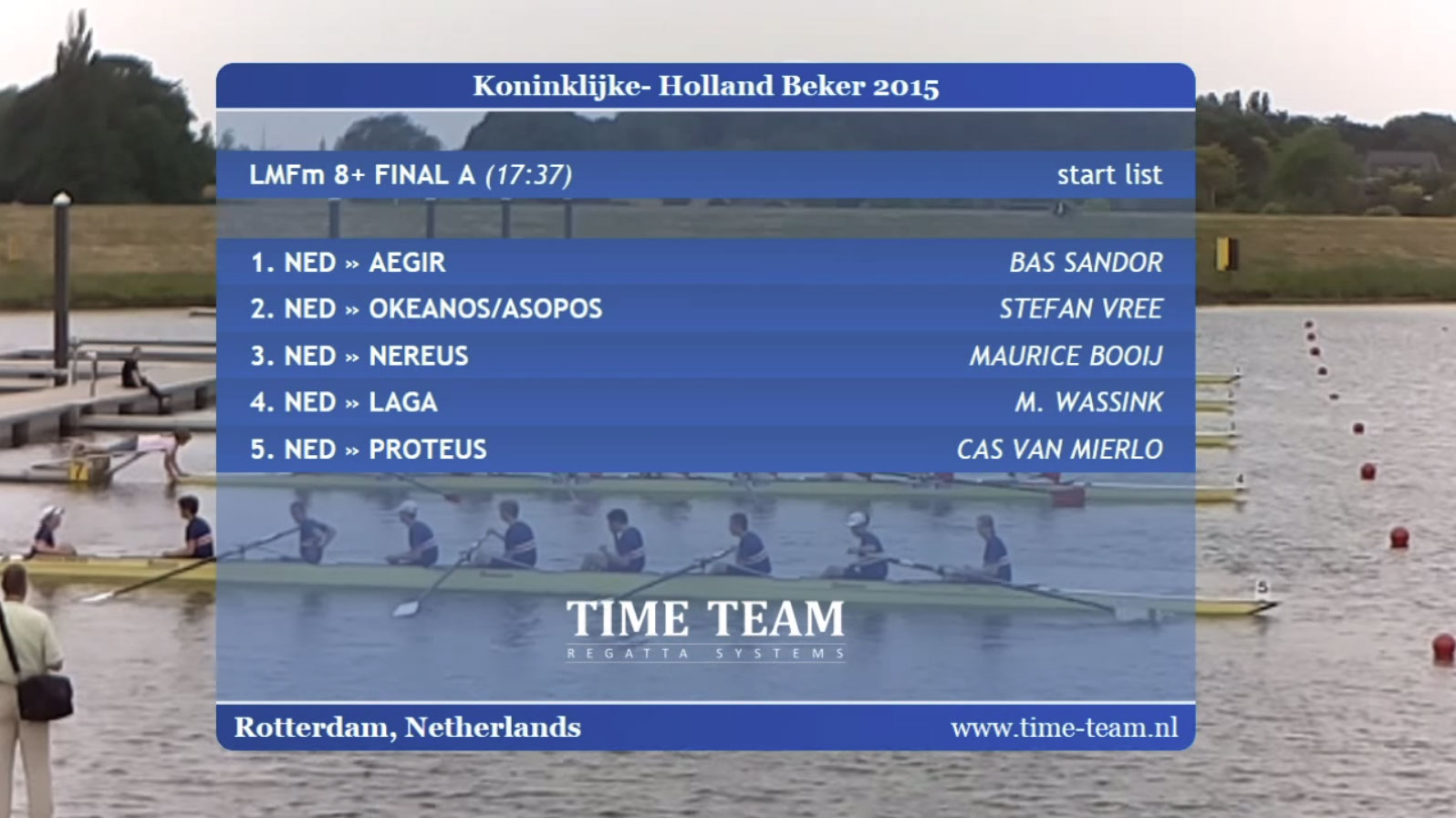 Since the Time-Team Regatta Management software uses a single database with all race information, it is possible to create video broadcast graphics which can be used to enrich video material in real-time.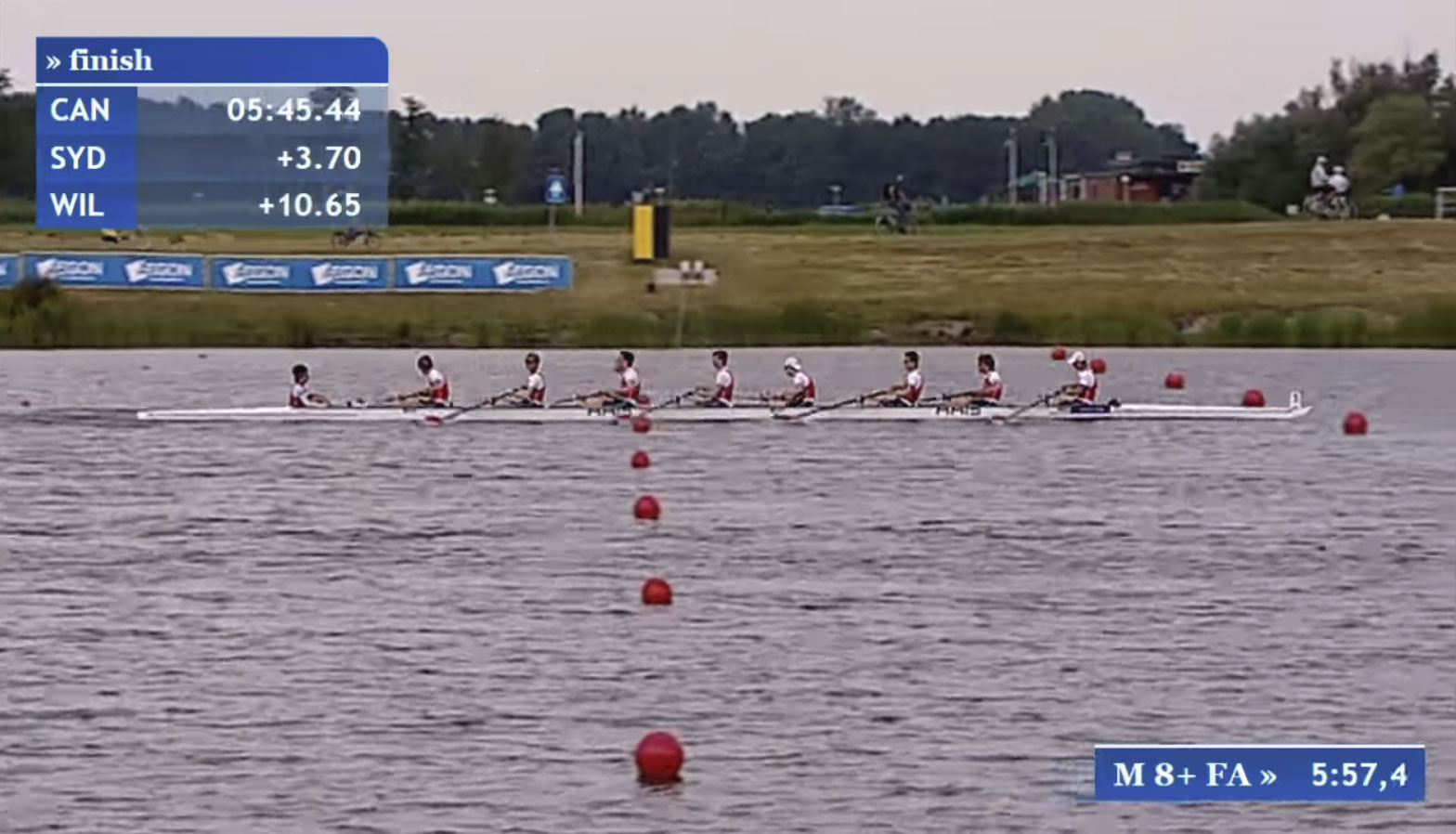 We've worked with big production companies to provide a compelling set of informative graphics. A running clock per race can be provided, together with lower-thirds containing crew information. Also timing-results can be put on screen in real-time using our broadcast graphics software. Draw lists and full results can be shown before and after the race.
An operator can control the types of video graphics when real-time information is necessary.